Producer: Mike Berniker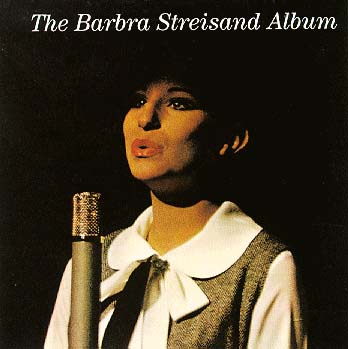 Cry Me A River (3:37)
My Honey's Loving Arms (2:15)
I'll Tell The Man In The Street (3:09)
A Taste Of Honey (2:52)
Who's Afraid Of The Big Bad Wolf? (2:35)
Soon It's Gonna Rain (3:45)
Happy Days Are Here Again (3:05)
Keepin' Out Of Mischief Now (2:11)
Much More (3:03)
Come To The Supermarket (In Old Peking) (1:56)
A Sleepin' Bee (4:22)


NOTES:


-This was Barbra's first solo album ever released.
- There were two singles released before this album. "Happy Days Are Here Again" paired with "When The Sun Comes Out" and "Lover, Come Back To Me" paired with "My Coloring Book." All four songs are different versions than those released on this album and the later "The Second Barbra Streisand Album."
- The catalog numbers listed above are for the original Vinyl Releases in Stereo and Mono respectively. The CD Catalog number is Columbia 57374. To purchase this album, please click the banner below to visit amazon.com.