Producers: Mike Berniker, Robert Mersey, Ettore Stratta, Jack Gold, Mike Berniker, and Warren Vincent.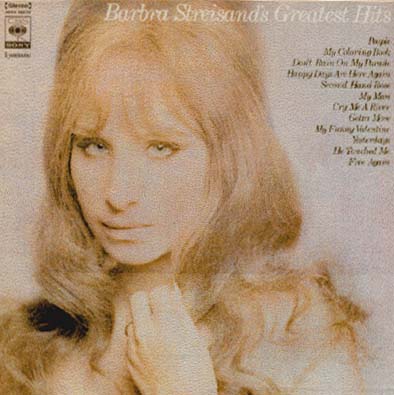 People (3:39)
My Coloring Book (4:09)
Don't Rain On My Parade (2:44)
Second Hand Rose (2:08)
Why Did I Choose You? (2:49)
My Man (2:55)
Cry Me A River (
Gotta Move (1:58)
My Funny Valentine (
Yesterdays (
He Touched Me (3:08)
Free Again (3:40)


NOTES:

- This edition of "Barbra Streisand's Greatest Hits" was released in Japan.
- It features some different tracks from the original US edition.