Producer: Jon Peters.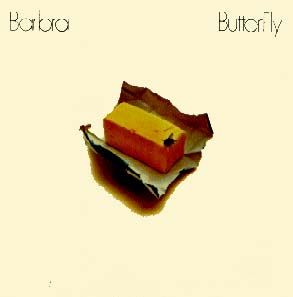 Love In The Afternoon (4:05)
Guava Jelly (3:15)
Grandma's Hands (3:24)
I Won't Last A Day Withou You (4:16)
Jubilation (3:52)
Simple Man (3:01)
Life On Mars (3:10)
Since I Don't Have You (2:52)
Crying Time (2:51)
Let The Good Times Roll (4:54)


NOTES:

- "Guava Jelly" and "Jubilation" were released as singles.
- Two deleted songs from the "ButterFly" sessions were later released on Just For The Record..., "God Bless The Child" and "A Quiet Thing / There Won't Be Trumpets."
Four other songs were deleted from this album. "You Light Up My Life" (composed by Carole King), "Funky Type Thang," "On Broadway," and "Everything Must Change." "Everything Must Change" was re-recorded and released on Barbra's 1997 release Higher Ground.
- Quadraphonic Album also released but out of print.
- To purchase this album, please click the banner below to visit amazon.com.