Producer: Claus Ogerman.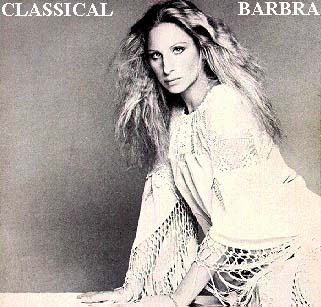 Beau Soir (2:37)
Brezairola (3:44)
Verschwiegene Liebe (2:55)
Pavane (Vocalise) (5:29)
Apres un Reve (3:24)
In Trutina (2:08)
Lascia chi'io pianga (from Rinaldo)(3:38)
Mondnacht (3:55)
Dank sei Dir, Herr (3:42)
I Loved You (2:16)


NOTES:

- This album was quite a departure for Barbra. It is entirely "classical" music pieces that are generally performed by classically trained singers.
- To purchase this album, please click the banner below to visit amazon.com.