Higher Ground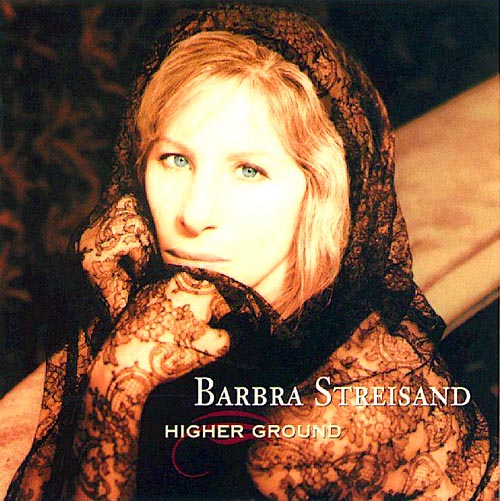 Columbia 66181 - 1997
Producers: Barbra Streisand, Arif Mardin, Walter Afanasieff, David Foster, Mervyn Warren, Jeremy Lubbock.
I Believe / You'll Never Walk Alone (6:12)
Higher Ground (4:23)
At The Same Time (4:18)
Tell Him (Duet With Celine Dion) (4:53)
On Holy Ground (6:14)
If I Could (4:26)
Circle (4:15)
The Watter Is Wide / Deep River (5:33)
Leading With Your Heart (3:32)
Lessons To Be Learned (4:44)
Everything Must Change (4:04)
Avinu Malkeinu (4:08)
NOTES:
This was Barbra's first All-New Studio Album since 1993.
This album is a collection of inspirational and love songs.
Barbra dedicated this to former President Bill Clinton's late mother, Virginia Clinton-Kelley.
There was a single planned to be released for "Tell Him" but was pulled at the last minute due to poor radio airplay results. The single was eventually released throught the world, but not in the United States.
"Everything Must Change" was originally intended for Barbra's 1974 album "ButterFly" but there were difficulties during the rehersals and this song never made it past the Rehersal session.
A Single was issued in Austria and subsequently pulled (almost instantly) for "If I Could." The single was also released in Various countries with a remixed version of "I Believe" and the French version of "Evergreen." The French Version of "Evergreen" had previously been released to French language countries only in 1976.
To Purchase this album, please click on the banner below to visit amazon.com.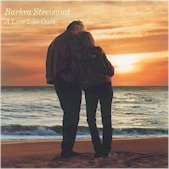 ©1996-2001 The Ultimate Barbra Streisand Experience. Heath David Castor, Webmaster.
'); } e = getfclocale(); if(FCLanguage == 'ad' && document.cookie.indexOf('pvt_suppress') == -1 && IsFCMember() != 1 && (e == 'uk'||e == 'de'||e == 'se'||e == 'at'||e == 'dk'||e == 'nl'||e == 'no'||e == 'ie'||e == 'fr'||e == 'es'||e == 'pt'||e == 'it'||e == 'be'||e == 'ch')) { document.write(''); } // -->