Producers: Elizabeth Lauer and Charles Burr.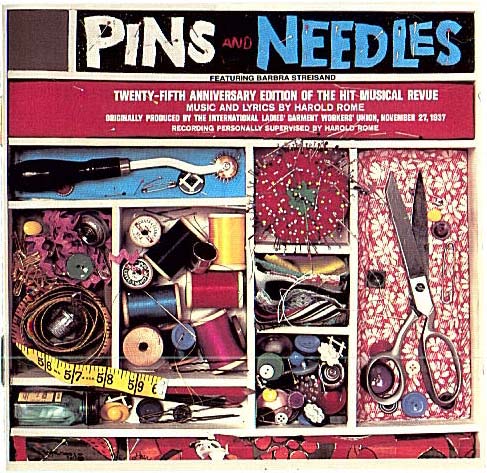 Sing Me A Song With Social Signifigance (2:52)
Doing The Reactionary (2:02)
One Big Union For Two (2:57)
It's Better With A Union Man (3:04)
Nobody Makes A Pass At Me (4:18))
I've Got The Nerve To Be In Love (4:46)
Not Cricket To Picket (2:29)
Back To Work (2:14)
(Sitting On Your)Status Quo (4:28)
When I Grow Up (The G-Man Song) (2:49)
Chain Store Daisy (3:51)
Four Little Angels Of Peace (4:36)
Sunday In The Park (3:31)
What Good Is Love (3:38)
Mene, Mene, Tekel (3:52)


NOTES:

- Barbra does not appear on tracks in italics.
- This is not a Cast Recording from a Stage Production. It is a 25th Anniversary "Studio" Cast Recording.
- The Columbia Catalog number listed above is for the Compact Disc Digital Remaster Re-Release in 1993.
- To purchase this album, please click the banner below to visit amazon.com.