The Third Album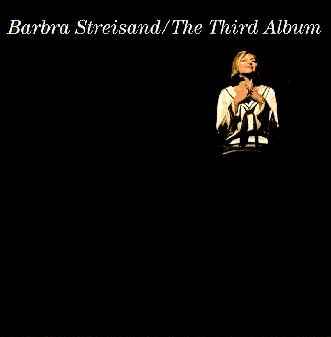 Columbia 8954 (Stereo) / 2154 (Mono) - 1963
Producer: Mike Berniker.
My Melancholy Baby (3:02)
Just In Time (2:17)
Taking A Chance On Love (2:35)
Bewitched (Bothered, and Bewildered) (2:54)
Never Will I Marry (2:27)
As Time Goes By (3:47)
Draw Me A Circle (2:15)
It Had To Be You (3:47)
Make Believe (2:41)
I Had Myself A True Love (4:23)
NOTES:
The catalog numbers listed above are for the Vinyl Stereo and Mono releases.
The Compact Disc was re-issued in Digitally Remastered form with catalog number 57379.
One single was issued from this album for jukebox play. The single was "My Melancholy Baby" with "Never Will I Marry" as the Double A-side.
There was a special EP realeased in the United Kingdom featuring four tracks from this album simply titled "Barbra Streisand."
The album cover was shot by actor/photographer Roddy McDowall.
To purchase this album, please click the banner below to visit amazon.com.





©1996-2001 The Ultimate Barbra Streisand Experience. Heath David Castor, Webmaster.