Studio Selections from Timeless - Live In Concert
SONY UK Promo XPCD 1308 - 2000
Producers: Various
The Way We Were (3:31)
Evergreen (Love Theme from "A Star Is Born") (3:06)
Tell Him (Duet with Celine Dion) (4:51)
People (3:41)
Guilty (Duet with Barry Gibb) (4:23)
You Don't Bring Me Flowers (Duet with Neil Diamond)
NOTES:
This is a promotional album that was released to shops in the UK to help promotion for "TIMELESS: Live In Concert."
If you are searching for one, try eBay for one. I have seen a few recently that go for anywhere from $10.00 and up.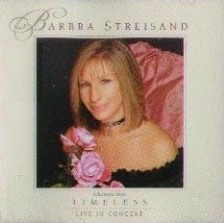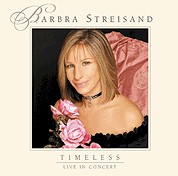 ©1996-2001 The Ultimate Barbra Streisand Experience. Heath David Castor, Webmaster.