The Way We Were
Original Soundtrack Recording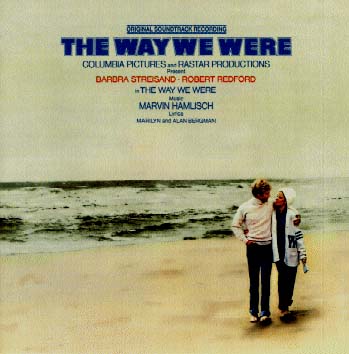 Columbia 57381 - 1974
Producers: Fred Salem

The Way We Were (3:53)
Red Sails In The Sunset (1:43)
Look What We've Got (3:05)
Like Pretty (2:21)
River Stay Way From My Door (1:55)
The Way We Were (3:03)
Katie (2:28)
In The Mood (2:41)
Did You Know It Was Me? (4:35)
Remembering (1:22)
Wrap Your Troubles In Dreams (And Dream Your Troubles Away) (3:02)
The Way We Were (Finale) (3:49)
NOTES:
Barbra does not appear on any tracks in italics.
Catalog Number Listed is for the Compact Disc Digital Remaster Release.
This score won two Oscars. Best Original Score, and Best Original Song ("The Way We Were.")
To purchase this album, please click the banner below to visit amazon.com.



©1996-2001 The Ultimate Barbra Streisand Experience. Heath David Castor, Webmaster.