The Way We Were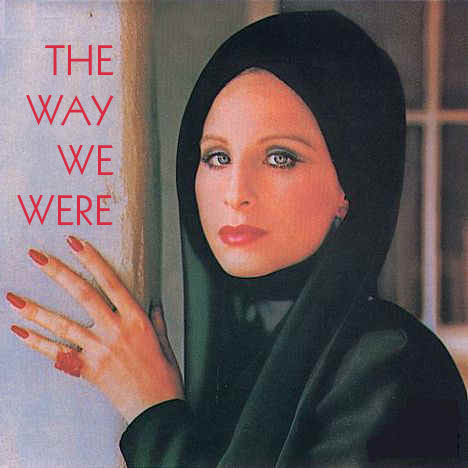 Columbia 32801 - 1974
Producers: Tommy LiPuma, Marty Paich and Wally Gold

Being At War With Each Other (4:02)
Something So Right (4:26)
The Best Thing You've Ever Done (2:50)
The Way We Were (3:30)
All In Love Is Fair (3:51)
What Are You Doing The Rest Of Your Life? (3:20)
Summer Me, Winter Me (2:55)
Pieces of Dreams (3:27)
I've Never Been A Woman Before (2:44)
MEDLEY: My Buddy / How About Me (4:09)
NOTES:
Album was reissued and subsequentially issued on Compact Disc as "Barbra Streisand Featuring the hit single The Way We Were and All In Love Is Fair" per legal action from the producer of the film of the same name.
"The Way We Were" was released as single with an alternate vocal arrangement.
To purchase this album, please click the banner below to visit amazon.com.



©1996-2001 The Ultimate Barbra Streisand Experience. Heath David Castor, Webmaster.