A Christmas Album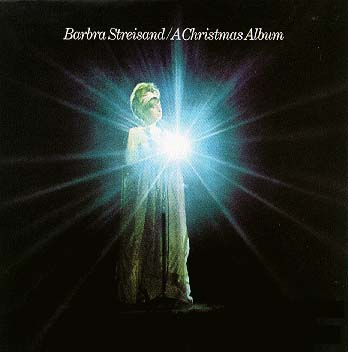 Columbia 9557 - 1967
Producers: Jack Gold and Ettore Stratta.
Jingle Bells? (1:53)
Have Yourself A Merry Little Christmas (3:10)
The Christmas Song (Chestnuts Roasting On An Open Fire) (3:56)
White Christmas (3:03)
My Favorite Things (3:04)
The Best Gift (3:08)
Sleep In Heavenly Peace (Silent Night) (3:00)
Gounod's Ave Maria (3:21)
O Little Town Of Bethlehem (2:54)
I Wonder As I Wander (3:10)
The Lord's Prayer (2:42)
NOTES:
This album was issued on the same day as "Simply Strisand."
There was a set of five promotional singles issued to radio stations that featured the ten songs on this album.
Only one of those singles was in any way different from the album vrsion, "White Christmas." It was alternate take and music mix.
Most retailres do not offer this album except 6 weeks a year, during the holiday season.
To purchase this album, please click the banner below to visit amazon.com.





©1996-2001 The Ultimate Barbra Streisand Experience. Heath David Castor, Webmaster.