Lazy Afternoon
Quadraphonic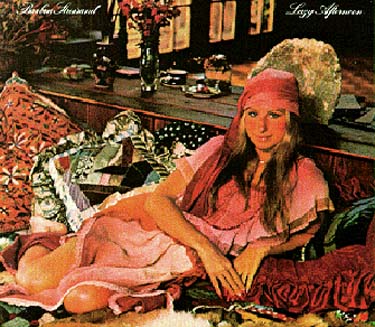 Columbia CQ 33815 - 1975
Producer: Jeffrey Lesser and Rupert Holmes.

Lazy Afternoon (3:47)
My Father's Song (3:52)
By The Way (2:55)
Shake Me, Wake Me (When It's Over) (2:53)
I Never Had It So Good (3:35)
Letters That Cross In The Mail (3:36)
You And I (4:16)
Moanin' Low (4:25)
A Child Is Born (2:48)
Widescreen (3:59)
NOTES:
"Lazy Afternoon" contains some alternate vocal "angles" from the original.
"Shake Me, Wake Me (When It's Over)" is slightly different.
This was to be the last Quadraphonic Album to be released. The fad had worn off.
This Quadraphoinc Release is out of print.




©1996-2001 The Ultimate Barbra Streisand Experience. Heath David Castor, Webmaster.